5 FOR 5:
Q & A WITH HORACIO CAMPAÑA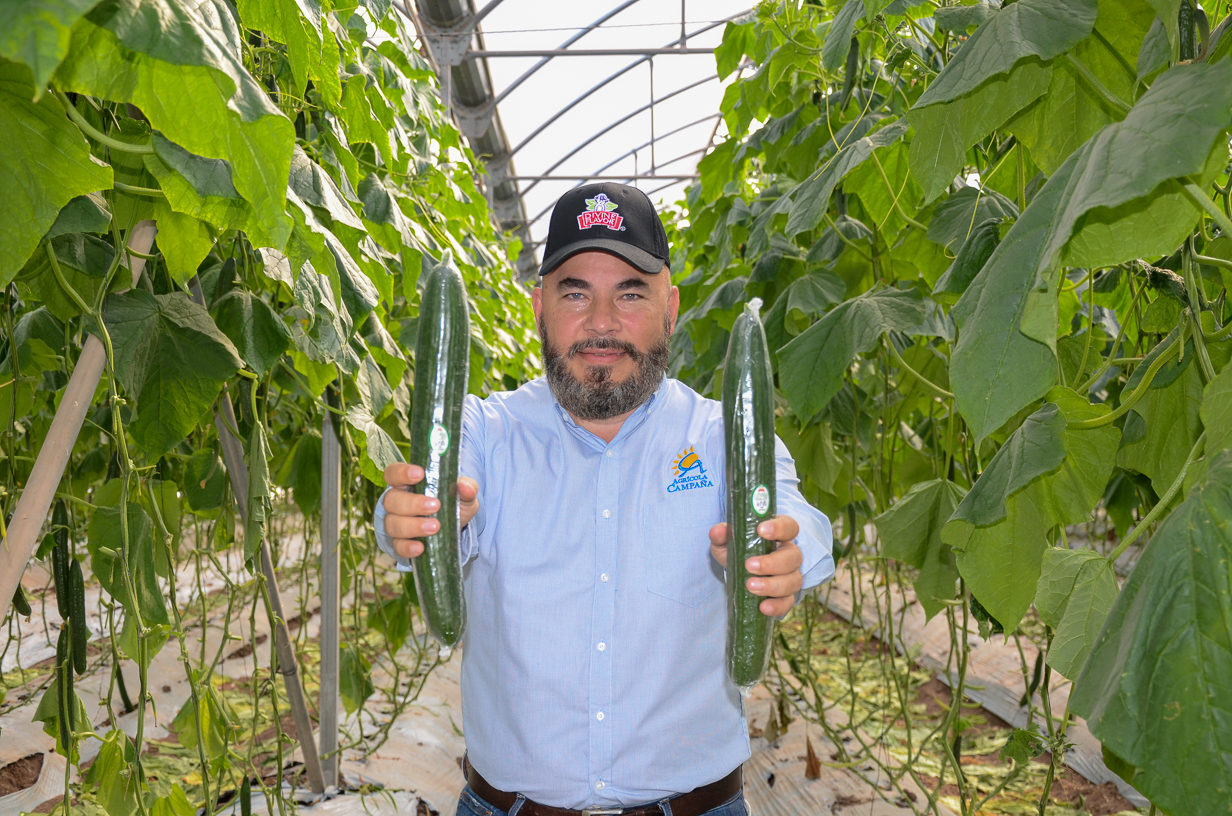 Today we take a moment to speak with Horacio Campaña, Co-Principal/Owner of Agricola Campaña, grower partner of Divine Flavor. Agricola Campaña has been producing agricultural products in Mexico since 1948. With over 70 years of experience producing commodities such as tomatoes, cucumbers, and bell peppers, today we get some insight at some common questions from around the industry.
Q: How does production look moving into February?
Horacio: In general, pretty good. Weather this year has been better and favorable here in this part of Sinaloa. We're seeing decent yields with our organic green bell peppers for Divine Flavor, and we're gearing up toward the second cycle of cucumbers. The first cycle is coming to a close, but we expect good second cycles to kick in around early to mid-March.
Q: Anything new or exciting happening with Agricola Campaña or in general here in Sinaloa?
Horacio: We've been adopting more innovation, incorporating more data into our everyday practices. You would be surprised how much this enhances the insight to production and the outcome of better quality of products. For us, we are studying more about soils and how to make them healthier so we can produce healthier plants. Recently, we have been investing more into our composting processes- making our own organic fertilizers which come from natural sources and the plant crops which can't be sold to markets. In between seasons, we'll let our lands rest so we can rebuild the nutrients within the soils. We've discovered ways to grow crops such as cabbage which the plants produce natural nutrients which give back to the lands we grow on. For us, these new methods are very sustainable and allows us to produce products for as long as we've had. Soil is the basis for production and how we produce the best tasting, high-quality product we grow here. Healthy soil means we're less likely to have problems or diseases with the plants.
Q: What have been some of the difficulties this year or lately?
Horacio: Agriculture will always have its challenges, but I think for the industry as a whole, skilled labor is at an all-time low. It's very hard to find skilled workers who are passionate about the work they do because agricultural work is hard work, which is why it is important more than ever to have good social programs in place and really make your workforce your top priority. For our company, we work very hard to make sure our employees and farm workers are treated well, have safe working conditions, and reasons to come back each season (referring to the seasonal workers).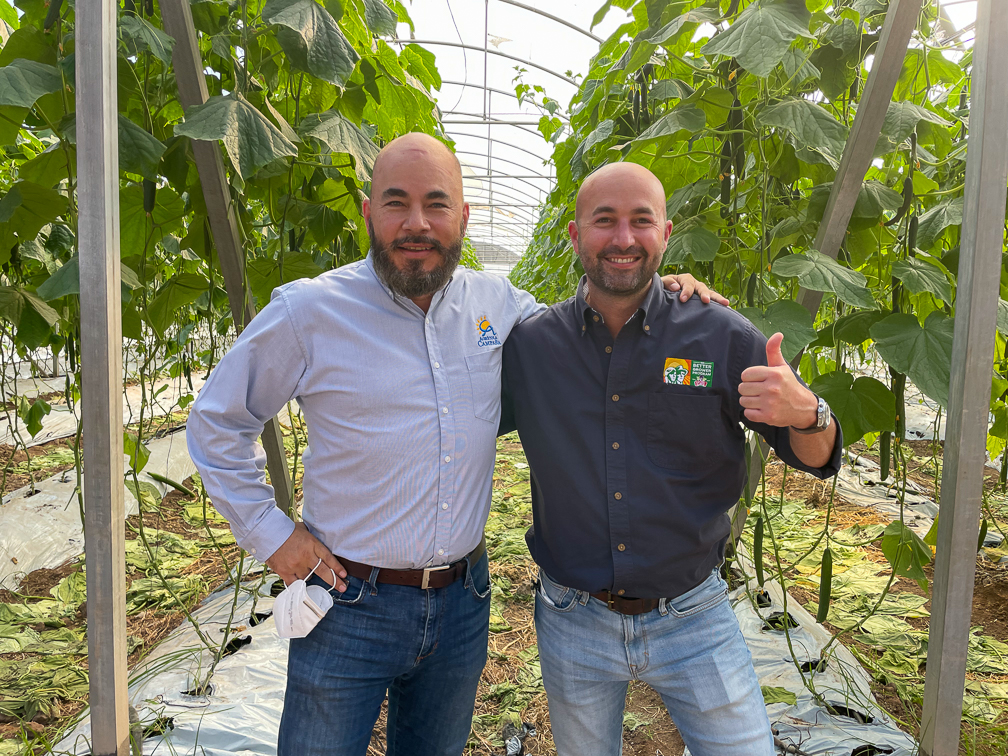 Not many companies here in Mexico allow for migrant workers from down south to come to the north with their families because the grower company will have to pay for it. We embrace it. We welcome families to come and we are willing to pay the extra expense because it brings out better work quality when the workers are near their family. For us, we are very family oriented, and it is important to keep families together and give opportunities to workers who don't want to be separated from them.
Q: What are some other perks you offer your employees who migrate from the south?
Horacio: Throughout the year, we constantly put together events for our staff and the farm workers whether it's our Christmas party for the workers' kids and we donate gifts/presents to them. In April, we celebrate Children's Day, and in May, Mother's Day. For all our workers' children, they are able to attend school and go on field trips to the museum. This is another reason why our seasonal workers return each year because they truly appreciate the extra effort we offer them and their families.
Q: It's truly amazing work what you do at Agricola Campaña, Horacio. Last question before we let you go- What has been the biggest opportunity working with Divine Flavor?
Horacio: Working with a well-known distributor such as Divine Flavor allows us to keep doing what we do best and that's grow excellent quality vegetables and give them a home. To feed consumers healthy and nutritious products which have been grown by passionate farmers who are cared for and are given a better life. We've been growing produce for more than 70 years, and having partners like Divine Flavor allows us to preserve our last name (Campaña) and continue our family tradition.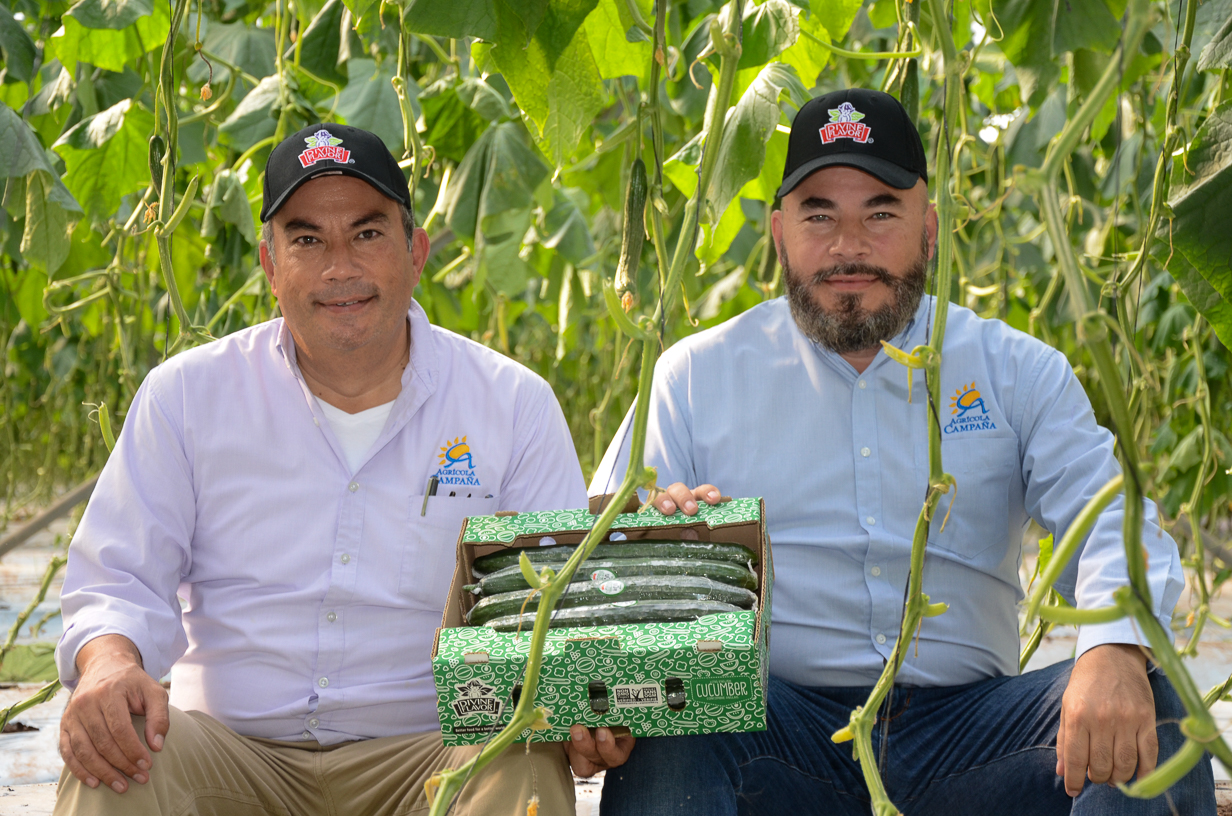 For more information, please contact:
Michael DuPuis
Public Relations Coordinator
+1 (520)-281-8328
mdupuis@divineflavor.com