5 FOR 5:
Q & A with Luis Carlos Romo Badilla of Grupo ALTA
Today we take a moment to speak with Luis Carlos Romo Badilla, grape agronomist and production coordinator of Grupo ALTA. Luis Carlos has been working at Grupo ALTA's largest grape vineyard, Pozo Manuel where he works side by side with the facility manager Arturo Hinojos. Let's hear more from Luis Carlos!
Q1: What is your position within the company?
Luis Carlos: I am a production coordinator, right hand of Arturo Hinojos, manager of the Pozo Manuel vineyards. I have currently been working in this company for 5 years, and my responsibilities are to coordinate the staff which does the work in the vineyards, such as pruning, weeding, leaf removal, selection of bunches, and arrangement of bunches throughout the harvest. My position is quite important as our company produces a lot of varieties of grapes (exclusive, premium, and candy-like varieties) so it's critical to have a fundamental understanding of each and they are produced to the expectation we have as a company.
Q2: What do you enjoy most about working for Grupo ALTA?
Luis Carlos: I love the cultivation process. The notion of harvesting of the special fruits we grow is very exciting. I see the entire process from planting, to carefully watch the plants mature in health, pruning the vines, crafting bunches and picking the perfect ones. Growing grapes is a unique process. My mother, who helped me get into this business, she's a field supervisor for the same facility I work at in Grupo ALTA. She would tell my family her stories at the kitchen table at dinner time all the work she did for the day, for me, this was very fascinating. I enjoy what I do and working along side my mom at a massive operation is a wonderful opportunity.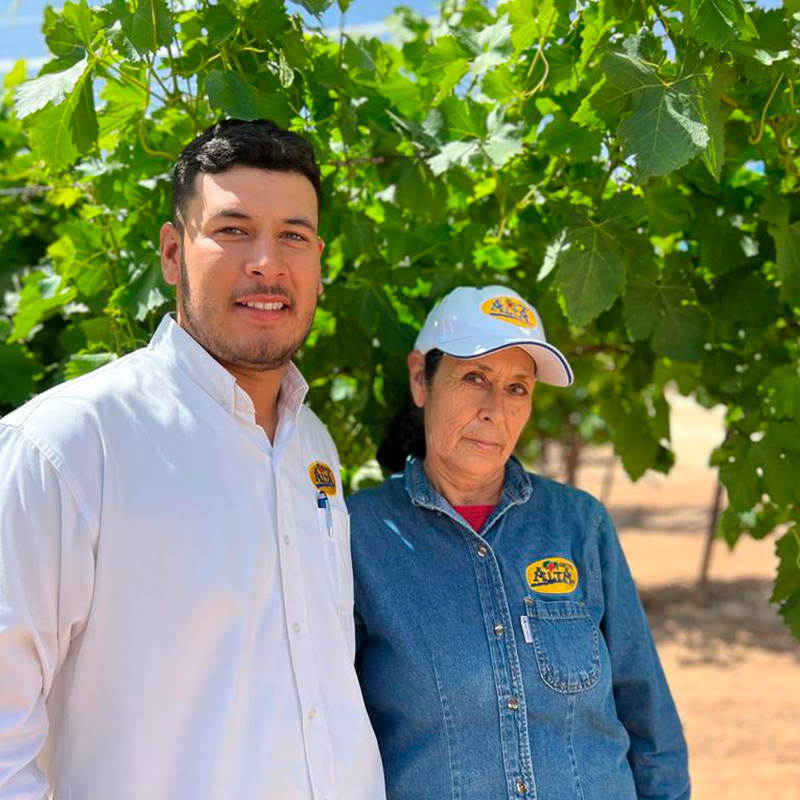 Q3: How did your journey start here at Grupo ALTA?
Luis Carlos: My story begins here with my mother… She was the one who spoke with the field managers here while is attending university studying horticulture engineering. At the time, I was working for another grape company as a driver and loading boxes of grapes into trucks. My mother has been working for Grupo ALTA since they opened up their biggest vineyard here at Pozo Manuel. She was able to get me an interview and from there I started off as a supervisor. I've been here 5 years since then and I owe it all to my mother who got my foot in the door. My mother is a field supervisor and it is worth mentioning that she is one of the best haha.
Q4: Why do you think Fair Trade is an important factor for the company?
Luis Carlos: Grupo ALTA is a massive operation and it is important to have great social programs in place. Because of Fair Trade, there were scholarships offered to me that helped pay for some schooling while at university. Grupo ALTA is a very strong agricultural company recognized worldwide for the quality and quantity of products grown in the fields and it is important to have the social programs in place to earn the respect, passion, loyalty and discipline of their workers. It has for me.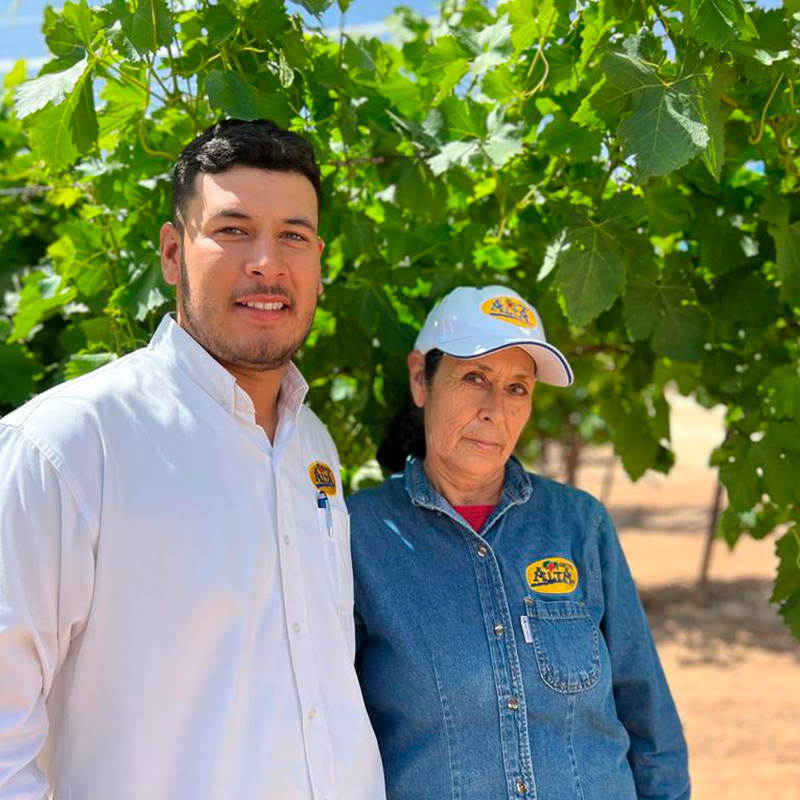 Q5: What is most important to you in life?
Luis Carlos: My family… They are everything to me. I admire my parents a lot for all the effort they made to give me and my sister an education. See how they devoted their life to be able to see us as professionals. It's amazing how my mom would sometimes run out of money for giving it to me to pay for my lodging, utilities, or gas money. My parents have made great sacrifice in order for me to be where I am today. I'm grateful because I have a career at Grupo ALTA and I would not be here without my parents.
For more information, please contact:
Michael DuPuis
Public Relations Coordinator
+1 (520)-281-8328
mdupuis@divineflavor.com