Producto:
Cucumber
Variedades:
English, Slicer, Persian

Growing Method:
Greenhouse/Hothouse/Conventional/Organic
Season:
October-May (Year-round in Baja)
Growing Region:
Sinaloa, Sonora and Baja California.
Health Benefits:
Provides water and fiber for better digestion.
It's a natural antioxidant.
Contains potassium, that regulates blood pressure.
High in Vitamin C.
Protects skin cells against aging.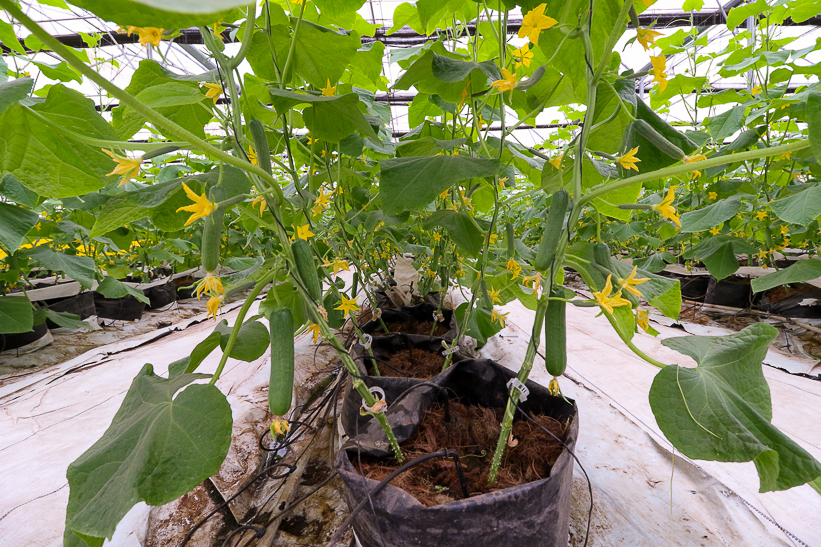 Cucumber in your plant ready to be harvested.
The cucumbers produced in Divine Flavor are harvested in the best conditions in highly monitored greenhouses in different areas of Mexico, which allows the company to provide a product with great quality and flavor throughout the year. Divine Flavor farmers are experts in harvesting this product with the best conditions. The varieties; long English, Persian, and slicer, are all fan favorites in the marketplace. Cucumbers are the perfect combination of crunch and juicy, making their unique flavor delicious every time.
For more information, please contact:
Michael DuPuis
Public Relations Coordinator
+1 (520)-281-8328
mdupuis@divineflavor.com